Aquatica: Raum the Cruel & Nerine the Law Keeper Promo Cards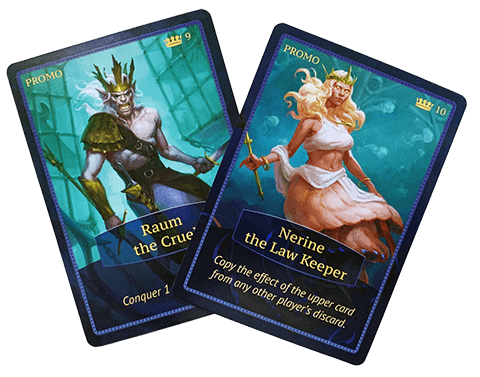 Aquatica: Raum the Cruel & Nerine the Law Keeper Promo Cards
2 promo cards that introduce new King cards to Aquatica. Originally given away at SPIEL 19 and other conventions, and then later available during the Game Boy Geek Season 10 Kickstarter campaign.
9 - Raum the Cruel: Conquer 1 location and raise it all up.
10 - Nerine the Law Keeper: Copy the effect of the upper card from any other player's discard.
For more information, please refer to the BGG listing.
Part of the Game Boy Geek Promo collection.
In stock, ready to ship

Inventory on the way